The conference "Znecistene uzemia" (Contaminated sites) has been held in Piestany, Slovakia, and its main objective has been to create a fruitful comparison aimed at exchanging opinions, knowledge and experiences related to environmental burdens and coming from experts of governmental and non-governmental organizations, public and private sectors, practices, research and the academic world. Representatives of the municipalities and cities also participated, being able to find information on this field.
The EPS team actively participated in the event, promoting the LIFE AgriSed project and distributing its dissemination material to the audience of about 110 people. The event was also a precious opportunity for dialogue and discussion with the Slovak authorities.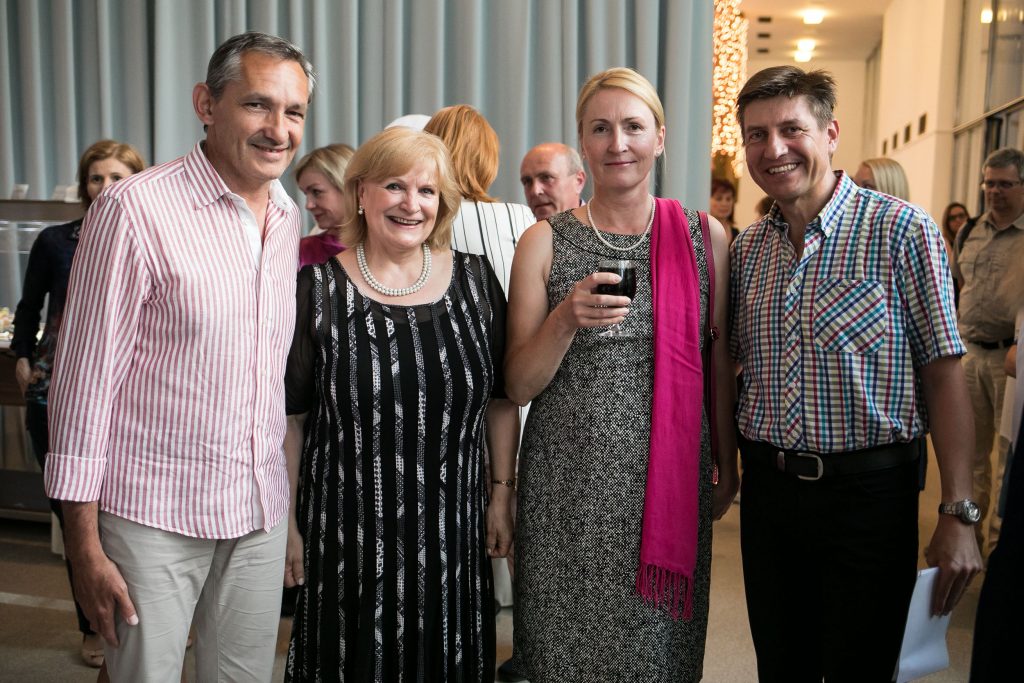 From left: Ing. Vlastimil Píšťek (EPS), RNDr. Vlasta Jánová (PhD., Ministry of Environment SK, Director General of the Section of Geology and Natural Resources), Ing. Arch. Elena Bradiaková (Slovak Environment Agency, Manager of the conference), Ing. Miroslav Minařík (EPS).
The article "Využití vytěžených sedimentů k produkci inovativních substrátů a technosolů pro rostlinné školky a rekultivace – projekt EU Life AGRISED" has been also presented (available in the Books of Proceedings, pgs. 140-141).