Agri Vivai, in collaboration with the consortium, organized the first Italian technical course in the framework of the LIFE AGRISED project (here the program)! The course was held on Thursday 9 September in hybrid form, due to the current situation linked to the COVID-19 pandemic.
During the morning, a first online theoretical session was held. The objectives and results obtained during the LIFE AGRISED project and the procedures followed for the production of co-compost and substrates were illustrated.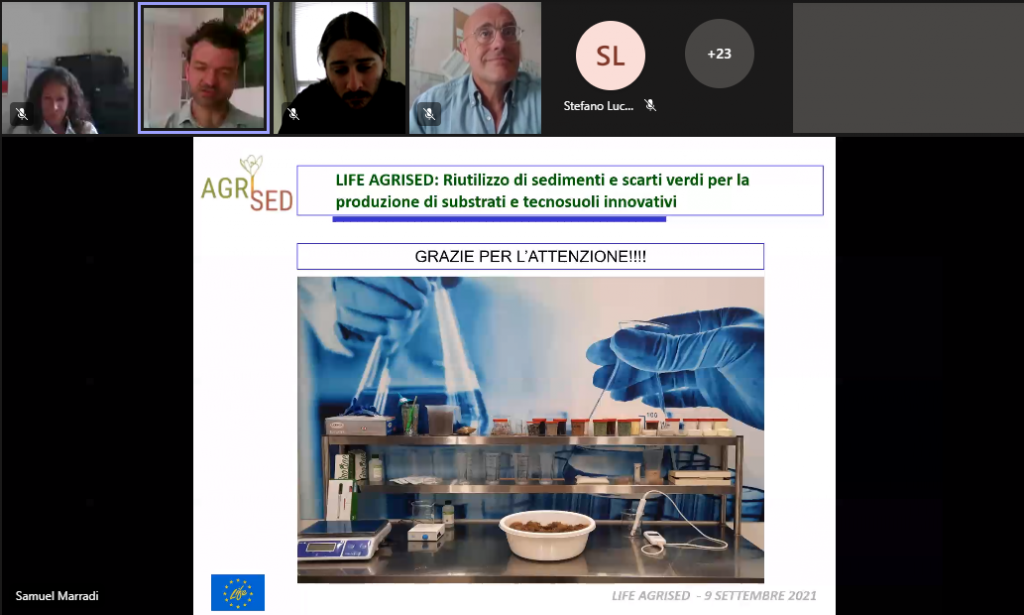 Dr. Agronomist Samuel Marradi (Agri Vivai) at the end of his presentation.
In the afternoon, the participants met at the Fratelli Gorini nursery, where the live practical session took place with a visit to the demonstration sites and the application of the principles discussed during the theoretical session.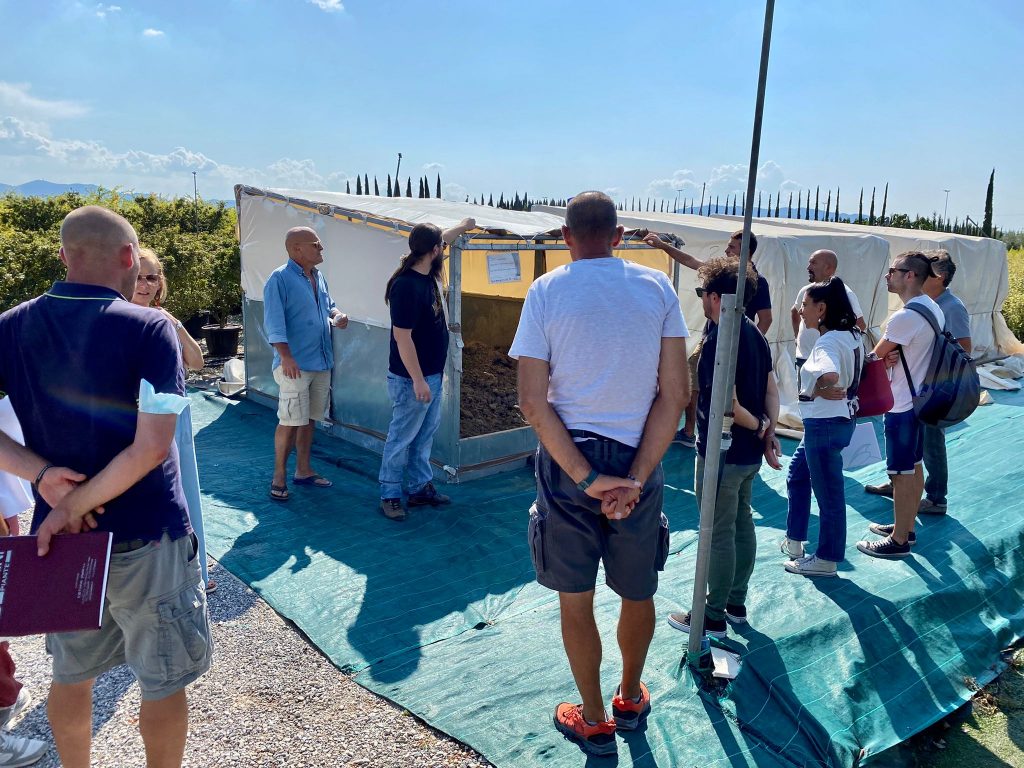 Dr. Lapo Azzini (UNIFI) while illustrating the composters and the co-composting process developed during the project.
Prof. Francesco Nicese (UNIFI) while presenting the cultivation tests of the LIFE AGRISED project and the effectiveness of the substrates produced.
The technical courses are intended for a specialized public, which operates daily in the agriculture and waste treatment sector and can find in the solution of the LIFE AGRISED project a valid alternative to conventional processes: the course was attended by 22 agronomists.
The LIFE AGRISED project takes the opportunity to thank the participants for the cooperation and for the really interesting feedback: only by collaborating and sharing the knowledge developed during the project it is possible to promote this new eco-sustainable and circular solution! Thank you all!